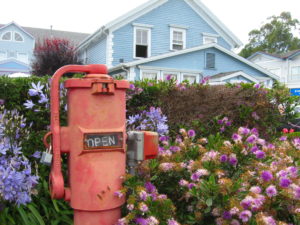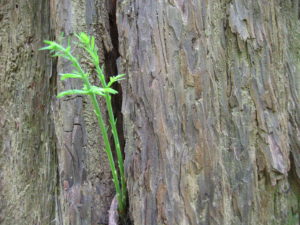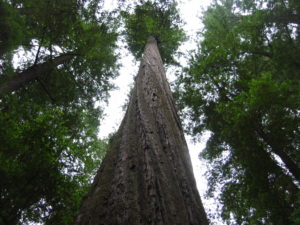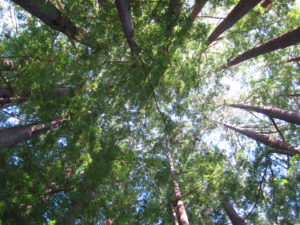 You may have found me through the Agile Fluency™ website. If so, welcome! I'm a licensed facilitator of the Agile Fluency Diagnostic. If you would like help with figuring out how your agile teams can help you create more value or a better return on investment, please get in touch!
I work as an agile coach and facilitator. My background in software engineering has given me deep insights into the dynamics of software development as a team sport. I specialize in helping teams and organizations with the adoption of scrum, while also advocating for the integration of software development practices from the eXtreme Programming community. My path has led me to explore many aspects of knowledge work: collaboration, retrospective design and facilitation, nonviolent communication, professional coaching, change artistry, eye-to-eye human connection, popular neuro-science, vulnerability-based trust, cognitive biases, scaling agility, integral theory, and many more.

To get a sense for how other people experience working with me, I invite you to look over the testimonials you will find below. They are taken directly from my LinkedIn profile, with one or two minor edits for punctuation and readability.

"I feel very lucky to have met and worked with Oluf. Although I thought I knew a lot about Agile and Scrum, he helped me realize that I was merely scratching the surface. Oluf worked with me and my team as a Scrum Master and through his guidance, mentorship and coaching we were able to reach a level of cohesion and performance that was quite unique. The team always looked forward to the ceremonies that Oluf ran, especially our Sprint retrospectives. Oluf was always extremely prepared, ready with a new twist and activity for us that helped us uncover new conclusions and takeaways. He helped us get better at pair programming and even introduced us to mob programming. Oluf was a wonderful Agile thought partner and coach. If you are serious about Agile and want to take your teams to the next level hire Oluf."
-Edoe Cohen, Vice President of Engineering, Zume Inc. (from LinkedIn, 2020-04-16)
"I had the pleasure of working at Adobe with Oluf on the Photoshop team. Photoshop was working on solidifying our Agile and Scrum practices and Oluf was brought in to be an Agile coach for our team. Oluf was always professional and insightful during our time working together. He would often offer a different perspective on a seemingly intractable situation. This unique perspective and experience often helped us make real progress on those issues. I was always also greatly appreciative of Oluf's unique advice on how to run a quality retrospective. He had many different approaches that kept the end of sprint retros fun and engaging. Lastly, I had several opportunities to have one on one meetings where Oluf helped me discuss tactical work issues as well as more strategic career goals. I thoroughly enjoyed working with Oluf and would recommend him highly."
-Dave Dobish, Photoshop Engineering Manager, Adobe (from LinkedIn, 2020-04-14)
"Oluf is an extremely knowledgeable, thoughtful, and effective Agile Coach. In his time with my team, he helped both novice and experienced scrum teams significantly improve and perform. He is just as capable at the organizational level, and played a key role in our management team's agile growth. He leverages well-constructed questions, meticulous listening, and technical skills to deeply understand problems before sharing insightful observations and suggestions that lead teams to optimal solutions. Moreover, his friendly demeanor and personality both contribute to his effectiveness and make him a pleasure to work with."
-Jack Sisson, Director of Engineering for Photoshop, Adobe (from LinkedIn, 2020-04-05)
"Working with Oluf revealed how resourceful he could be without close management. We were consulting for a young company that was unclear about their destination with Scrum and anything Agile. Oluf was onsite everyday and proved to be a very effective evangelist for Agile. His style is not drums and fireworks, but rather thoughtful, well-placed insights to the right leaders. The teams loved him, even the ones not assigned to work with him. Frankly, he's hard not to like. He's always analytical and pragmatic applying Scrum, keeping in mind the client's needs and immediate capabilities. With luck, we will work together again in the future."
-Robert M. Trivetti-Salvat, Lead Agile Consultant for Digital Channels Transformation, MATRIX Resources (from LinkedIn, 2020-02-13)
"Oluf and I worked together on several notable software projects at HP Inc., including TouchSmart and a Windows Store application, HP RecipeBox. While we both played roles as senior C# developers, Oluf played the special role on the team as Agile coach and champion. In fact, Oluf introduced our TouchSmart team to Agile and Scrum. He not only acted as our Scrum Master, he modeled how to practice an Agile mindset, one that understands how to practice the values voiced by the Agile Manifesto. For example, Oluf made it safe for team members to admit mistakes and areas of unfamiliarity. Following his example, one developer who used to refuse to share code blossomed into someone who not only shared code but also began sharing his ideas. I used to go to Oluf for insight into coding challenges, because even if he didn't know, he would say, "I don't know, but we can find out together." Not only could Oluf explain how to best practice Agile, but he also could suggest ways the team could adjust our practices to interface with teams or managers who weren't practicing Agile. Oluf is very accommodating when it comes to the pace of adopting Agile. While he always championed best practices, he also knew how to work within existing processes and relationships.
Oluf's can-do and we-can-do-it-together spirit make him a great candidate for helping a team improve productivity through Agile methods.
I appreciate Oluf's ability to help us adopt Agile in a way that improved team communication, productivity, and trust. I have found him knowledgeable, approachable, and insightful."
-Ruth Lim, Software Architect, HP Inc (from LinkedIn, 2017-11-22)
"Oluf is the best example of servant leader I've encountered in my career. His knowledge of Windows technologies and methodologies is considerable. His deep understanding of how software developers think and work is recognized beyond HP Inc, as evidenced by his recent presentation at Agile 2017. He combined these two knowledge sets to lead a team of mature and fresh-out-of-college developers to deliver quality products like HP Connected Drive and HP JumpStart on time. Oluf invests considerable amount of his time and his monies staying current both on technologies and methodologies. And finally Oluf was a valuable consultant to me which I will greatly miss."
-Monroe Bridges, Manager, HP Inc (from LinkedIn, 2017-11-07)
"I have had the pleasure of working with Oluf for the past 5 years. Oluf was a lead software engineer in my organization. Oluf has very strong engineering skills and was a lead on several very significant product development efforts. During this time, Oluf was a great resource to me and the entire organization. He has demonstrated a true passion for software development methodologies, and specifically Agile. He is very well read; I thought I was pretty well versed in these methodologies, but I consider Oluf to be an expert. We had regular conversations on our own processes and how to improve them.
When we began the transformational journey from waterfall to Agile, Oluf was there from the beginning. He worked with 2 other managers to develop the initial communication to executive leadership as well as the full team that educated on what agile was and was not. This was an important first step, as it resulted in the executive sponsorship we needed to proceed. He then helped develop a curriculum from existing HP training courses as well as recommended specific training for the entire organization. He helped develop the organizational processes to and was a primary facilitator in our initial ceremonies that helped pave the way. His facilitation skills were very impressive and helped get us to where we needed to be. It wasn't easy – there were some that were not on board, there were others that had different opinions. Oluf helped get us through all that with an even temper and strong leadership.
Once we got over the initial hump, Oluf then showed his skills as a scrum master, leading his teams to ever improving quality and velocity. He ensured that his team, and the organization held retrospectives and was able to turn that feedback into actionable changes.
He has continued to be a resource to the team, to continue to grow his knowledge and expertise through self study, and apply that knowledge to improve our organization.
I would not hesitate to recommend Oluf for future roles as an Agile coach and facilitator, scrum master or software engineering lead."
-Randy Hewitt, Software Development Executive, HP Inc. (from LinkedIn, 2017-11-30)